Tilla Oy was founded on 2013 to include Solheds brand and Derma product line. The company's aim is to improve the well being of animals.
As a company, we aim to develop top of the range, quality products for the wellbeing of animals. To reach our goal all products are manufactured using the best natural products and utilising research and development processes similar to pharmaceutical companies.
The founding member, Saija Pihkanen has masters degree in Biochemistry. She worked previously as a scientist in the faculty of veterinary medicine and has worked in executive positions in both bio- and pharmaceutical companies since 1995. She has extensive experience in marketing scientific innovation, sales, product development and project management. Saija is also an owner of Solhed – horse farm, managing horses, cats and dogs. SOLHEDS brand is named after the farm. The company name comes after Saija's precious Finn horse mare Tilla, the horse for whom the products were originally developed for.
Derma product line is the company's own innovation. The innovator Saija, has since 2000 studied summer eczema and developed various natural remedies for it. As an owner of a horse farm, Saija was familiar with the skin problems in her own horses. She found none of the products in the market effective in treating summer eczema, so she decided to use her expertise in developing a product herself. Her background in biochemistry and pharmaceuticals gave her an edge in developing a product that created an interest in other horse professionals, companies and veterinarians. This encouraged Saija to found Tilla Oy and focus in research and development of wellness products for animals.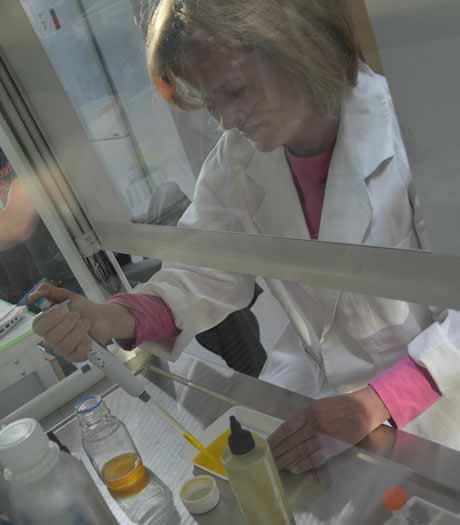 Tilla Ltd is a family company
The entire family is involved in the operations. Daughters Jannika and Kira Kuhlefelt are indispensable part of the company. They especially manage Social Media, language translations and supporting both production and web shop operations. Active part of Tilla Oy is Saija's big sister Johanna Pihkanen, who lives in Australia. She provides language services and support business ideas and finding new raw materials.